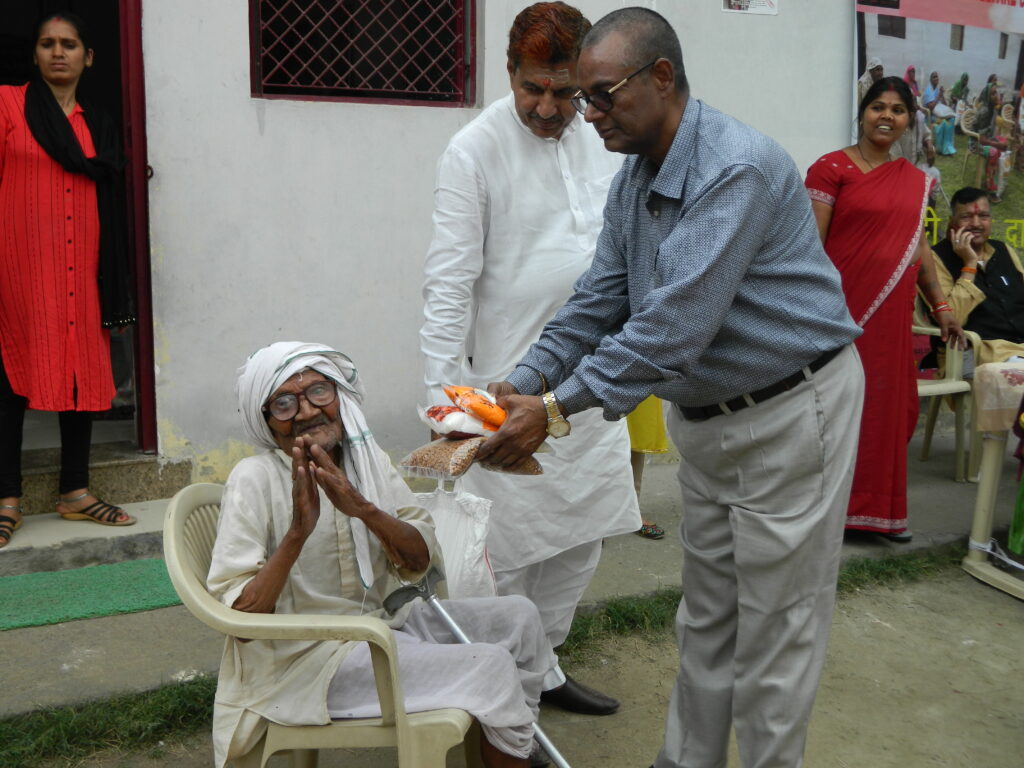 "EK MUTHI ANN DAAN -6"
Today 19.03.2023  Navsamaj Welfare Society distributes food items to the elderly here under the "Ek Mutthi Anna-6" program:
10 Kg Flour
1 Kg Salt
1 Kg Gram
1 Kg Pulses
1 Kg Sugar
"Navsamaj Welfare Society" has been trying for the last 18 years to provide all these food items to the people to satisfy their hunger. Mr. Subhash Sharma (Chairmain), Mr. Adv. Gulshan Arora (General Secretary), Mr. Subhash Sharma Kalki, Mr. Avinash Verma (Deputy Secretary), Mr. Deep Sharma, Pinku Devi, Priyanka, Meenu, Aarti, Anand Verma, Aaditya Verma and all the volunteers remained cartilage and this program was successful ! In the end, Mr. Arbind Verma (Founder and President) said that this type of program will be run continuously so that none of the elders here remain hungry and thanked everyone!