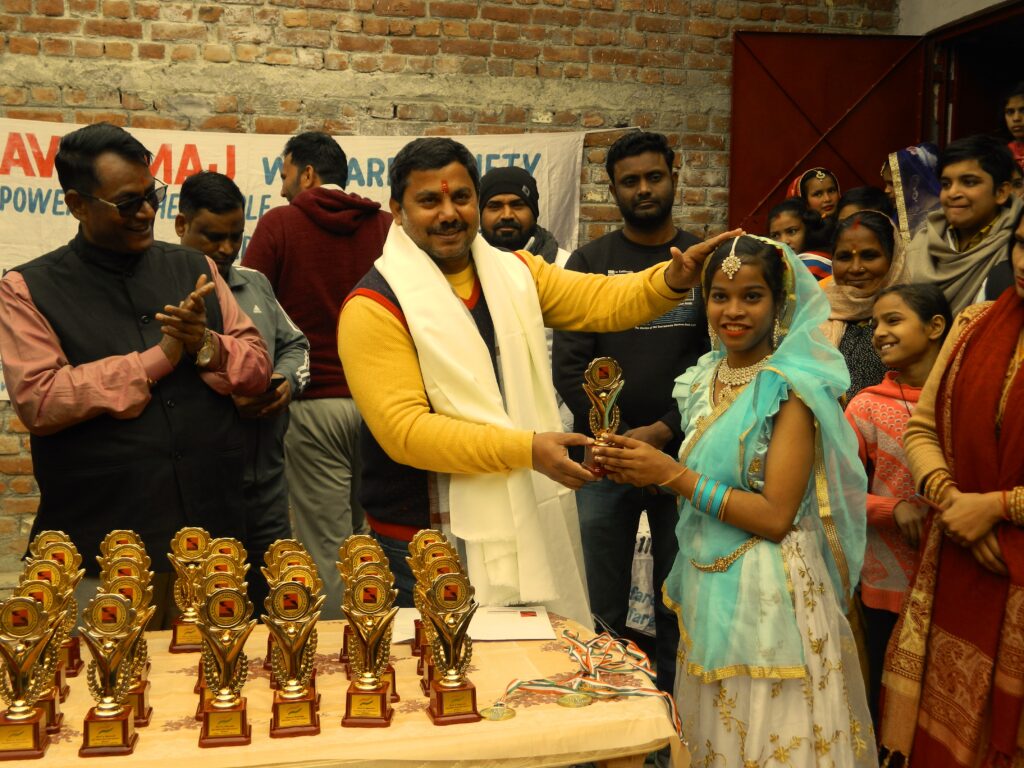 Republic Day is celebrated on January 26 every year to remember the day when the Constitution of India came into effect after India gained independence.
After a very long freedom struggle. A salute of 21 guns and the unfurling of the Indian National Flag by Dr. Rajendra Prasad heralded the historic birth of The Indian Republic on that day. Thereafter 26th of January was decreed a national holiday and was recognised as the Republic Day of India.
Ever since the historic day, January 26 is celebrated with festivities and patriotic fervour all around the country.
74th Republic Day was celebrated by Navsamaj Welfare Society in "Shiksha Kendra" Rajokri Pahari slum area with great enthusiasm! Navsamaj Welfare Society has been working to provide new energy to the children here! In this program, everyone came with family and expressed happiness and said that people keep getting the benefits of many social works done by Navsamaj. Mr. Subhash Sharma (Chairman), Mr. Gulshan Arora (General Secretary), Mr. Avinash Verma (Deputy Secretary) Mr. Balraj Sejwal (Social Worker) Mr. Manoj Mehlawat (Former Counselor) Vasant Kunj, Mr. Subhash Kalki, Mr. Sanjay Singh, Mr. Balbir Sharma Mr. Rajesh Sejwal, Mr. Kamal Kumar, Mr. Haba Singh, Mr. Uday Jha Mr. Dinesh Ji, Mr. Arvind Paswan, Mr. Anand Verma (Cassio Badak), Mr. Aditya Verma, Mrs. Pinku Devi, Mrs. Priyanka Kumari, Mrs. Meenu Devi, Mr. Mati Anju Devi and all the volunteers were present! In the end, Mr. Arbind Verma Samaj Sebi (Founder and President) thanked everyone. And said that every possible help will be given to the society here